Overview
Let's Shape Armagh...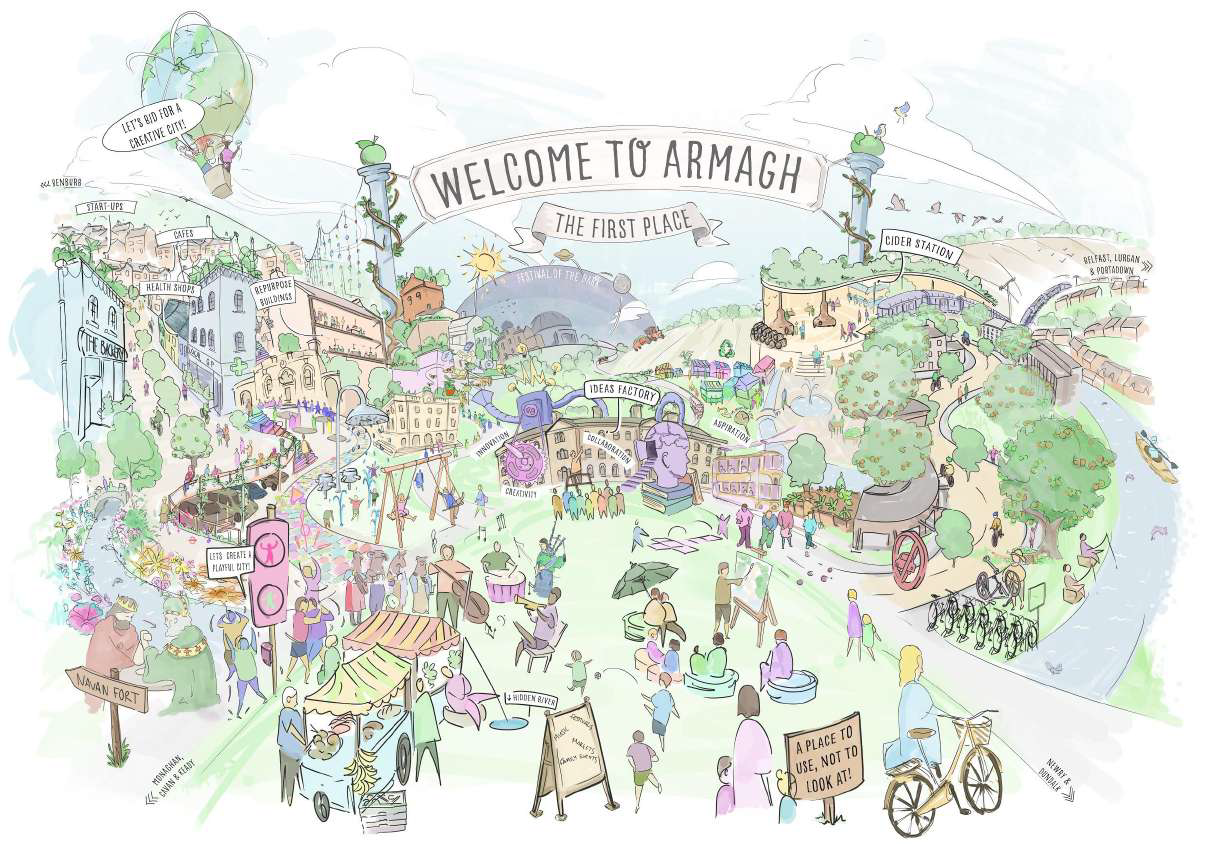 The people of Armagh are being invited to get their city into shape as part of an exciting new initiative that will look at how Armagh could be improved for its people. 
The Armagh Place Shaping Plan is a new type of plan being taken forward by the Armagh, Banbridge and Craigavon Community Planning Partnership. This will be the first locality plan for the Borough under its new community planning remit and the partnership believes that places should be co-designed by the people who know them best - those who live, work, play and study there.
The council is managing the project and community planning partners, NI Housing Executive and Department for Communities have contributed to the development costs. Urban Scale Interventions (USI), a design studio, has been appointed to develop the plan.
USI have carried out desktop research, ran a series of online public consultation workshops in March, sent out engagement packs to local schools and have spoken to local businesses, communities and statutory agencies.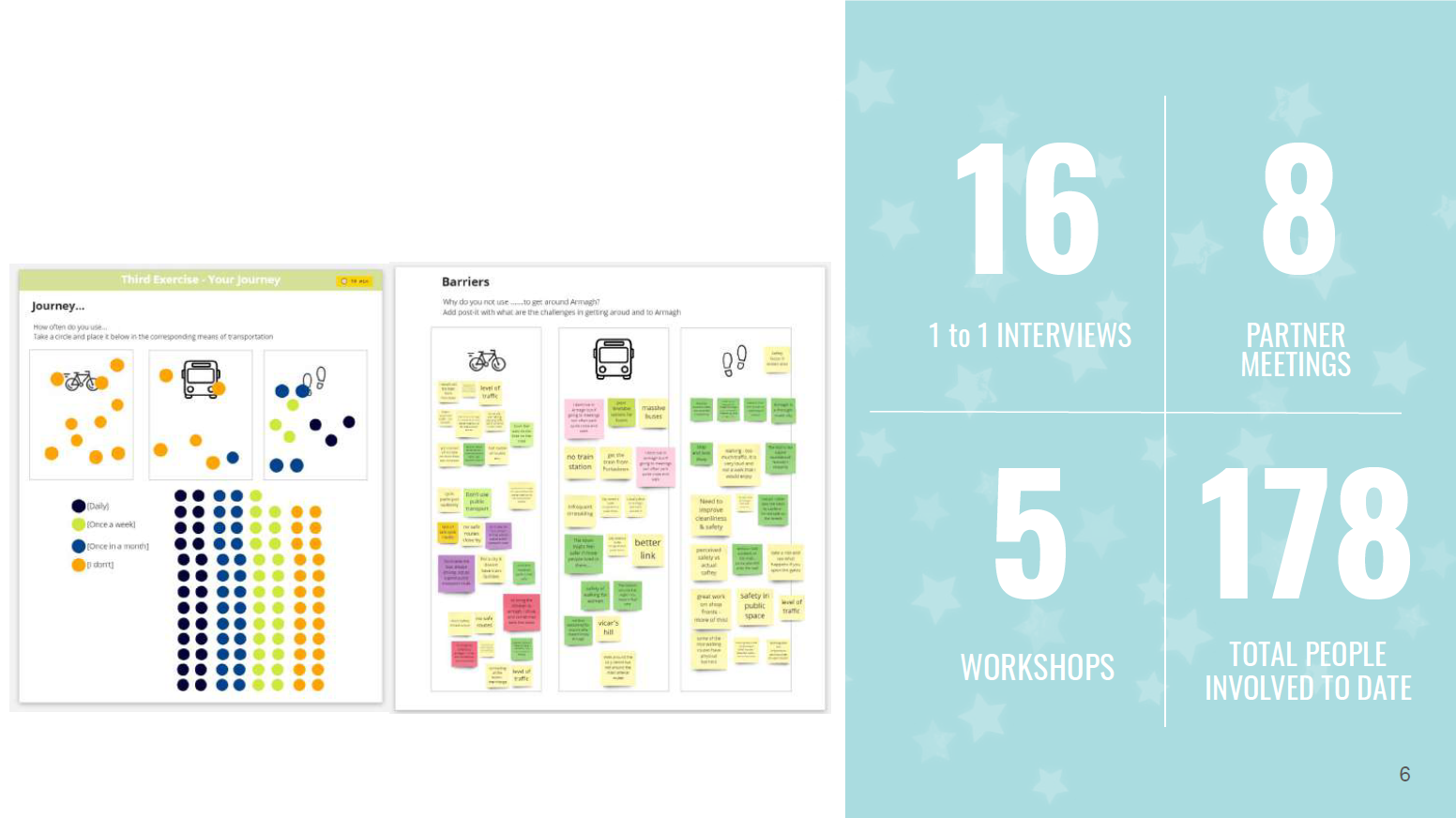 Four draft aspirations for Armagh have come through the research and conversations to date.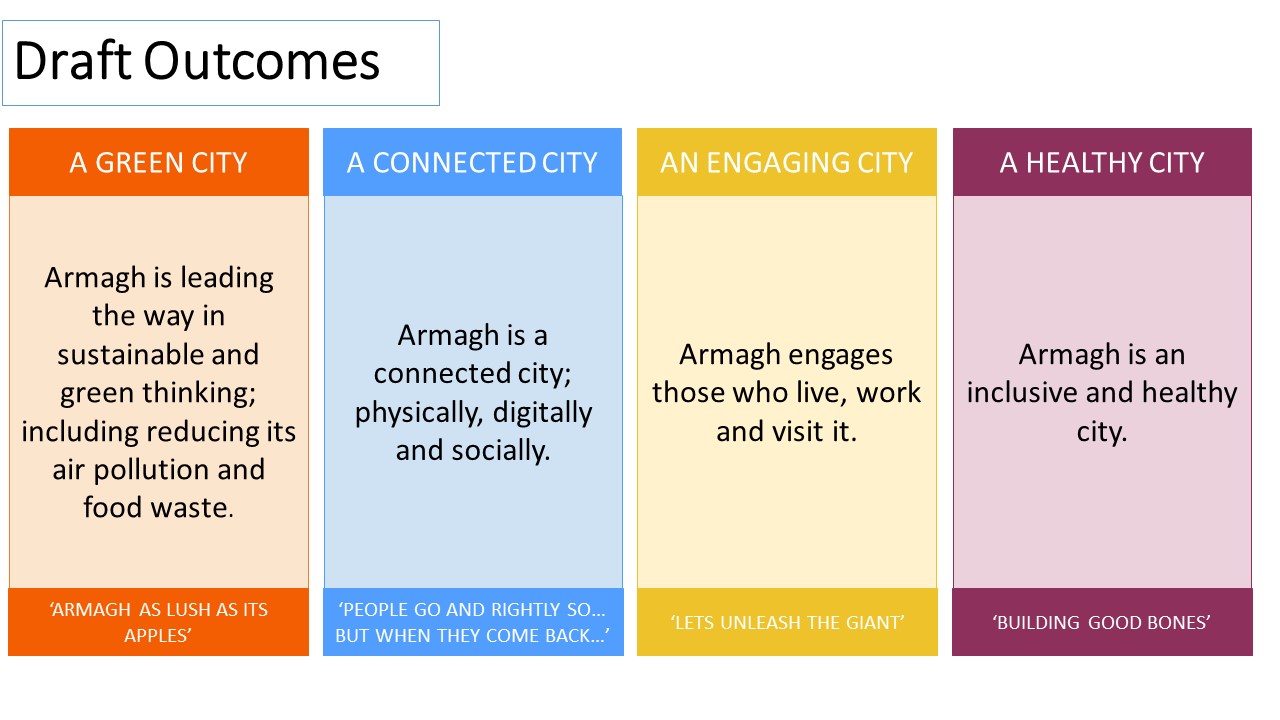 The plan is still in the development phase and we want to hear from more people about what makes Armagh special to them and what would help make the city a better place to live. We'd really appreciate if you could take some time to complete the survey which will help shape the plan for Armagh.
 We're also looking forward to getting out and about in Armagh over the summer to hear from people who live in Armagh. To date all our conversations have been online due to the COVID-19 restrictions.
 Once we've heard from more people over the summer and developed the draft plan, we'll be putting it out to formal public consultation in the autumn.
 For more information on some of the statistics for Armagh see Armagh Statistical Profile
 For more information about the borough's first community plan, Connected, the long-term, overarching plan for the borough, and the community planning partnership click here.
 If you'd like to know more about community planning and the plan contact communityplanning@armaghbanbridgecraigavon.gov.uk